Winner of the Tomb Raider Golden Dagger contest has been revealed
On the day of Shadow of the Tomb Raider's release, we also got to see the winner of Square Enix's Golden Dagger contest. Earlier this week Square announced a contest for fans who lived in Britain to find a hidden dagger in the country with a cash prize of £20,000. Square released clues online with the phrase "what3words". Square Enix released a free app which displayed a map divided into a grid of 3m x 3m squares, with locations and streets defined with three words.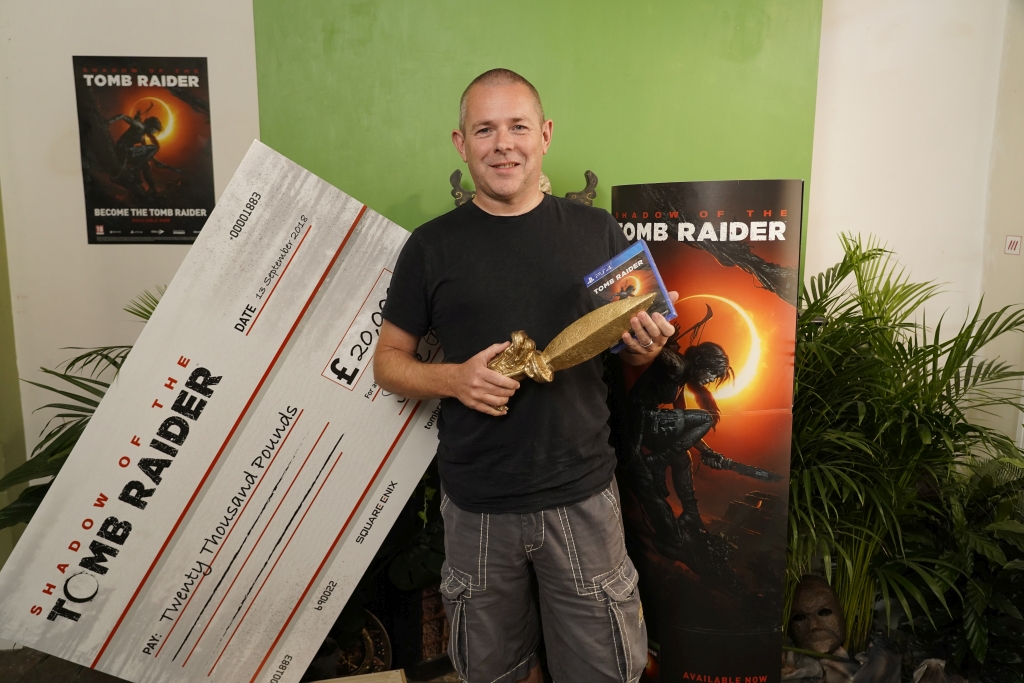 The lucky finder of the Golden Dagger was Nick Harris who traveled all the way from Bedford to find it. Nick found the dagger at Fruit Seriously Dressings, an unoccupied shop on Stony Stratford High Street in Milton Keynes.
Nick expressed his excitement over his victory:
"Gobsmacked is the word!" Said Harris of finding the dagger and winning the prize.
"I can't believe it at the moment. It's Amazing! I'm almost speechless! Since the beginning on the PlayStation Tomb Raider has been an ongoing passion, I'm definitely excited for Shadow of the Tomb Raider and to get back into the world of Lara Croft".
Nick has expressed interest in spending his cash prize in excellent Tomb Raider fashion. Taking his wife on a trip to Peru, the setting of the Shadow of the Tomb Raider. It's wonderful to see companies like Square Enix invite others to fun events like these to be an actual adventurer.
Comment below if you're going to play Shadow of the Tomb Raider, which comes out today on PS4, Xbox One, and PC. If you liked this article why not share it on social media. In other news Nintendo has released it's list of NES games as part of its new online service.
Here's The Full List Of NES Games Coming With Nintendo Switch Online