Walmart Canada Leaks Death Stranding Release Date
Walmart Canada is back at it again with the leaks, Now its unclear as to if this is a leak or if this is some sort of inside joke or just a placeholder.
Geoff posted to Twitter to talk about the game awards, saying there are a lot of games we won't be talking about until the show. Geoff also made a joke towards Walmart Canada saying "all eyes on you Walmart Canada".
After this, a user posted an image of this: Showing the listing of the game with a June 30th, 2019 release.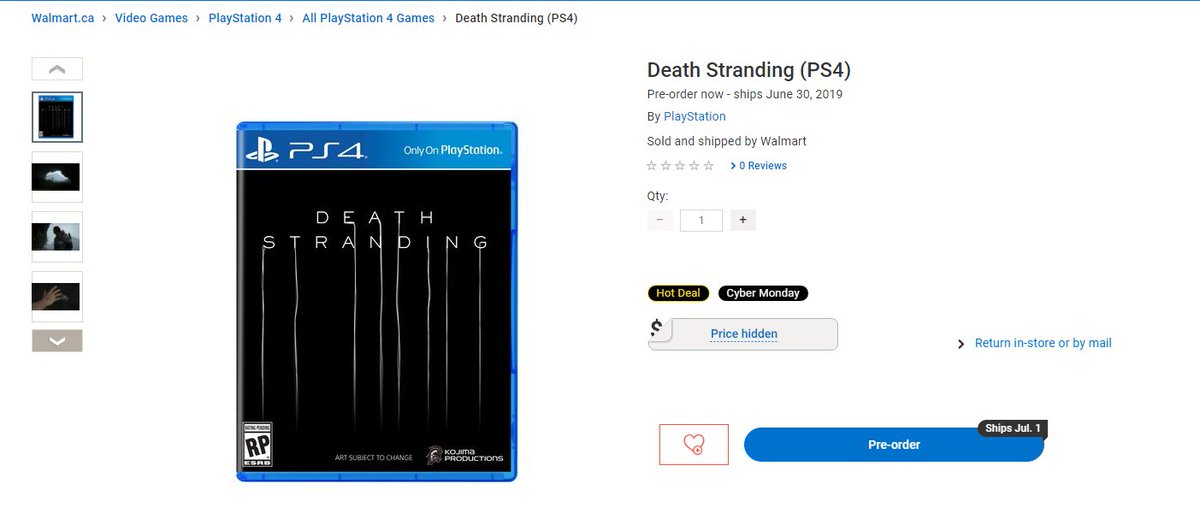 Asking Walmart to explain, now Walmart Canada responded by saying this is the intended release date based on the information they have.
The full Twitter conversation can be seen below:
Elaborate please. pic.twitter.com/AdbGEm7Obf

— Yinob (@yoyinob) November 28, 2018
Now it's unclear as to if this is someone just playing a joke and Walmart Canada are going along with it or if this is indeed the information that Walmart Canada has been given. Either way, this is something that should be taken with a pinch of salt.
What do you think of this? let us know in the comments below. If you enjoyed this article why not share it on social media.
In other news, Nvidia GeForce Partners With Fortnite To Bring Exclusive Bundle.
Nvidia GeForce Partners With Fortnite To Bring Exclusive Bundle