Rocket League Is Joining Free-To-Play!
Rocket League, developed by Psyonix, has had a lot of growth in the five years since its release in July 2015. A game where you control cars in an attempt to score goals with a giant soccer ball, Rocket League is very different from your usual sports game. Granted, some don't call it a sports game since you play as cars, but it's a lot more comparable to a sports game than other games out at the time.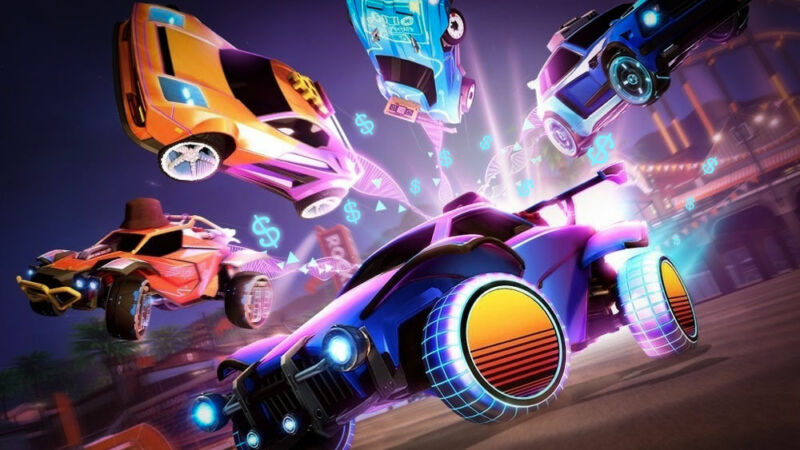 Rocket League's 100% Off Sale
While the game costs $20, it's usually on sale on places like Steam. However, on July 21st, Psyonix revealed that the game will be free by the end of this summer. On top of this, people who already have the game will get free rewards. These rewards include banners, titles, wheels, boosts, and more. There is no doubt that some players who've paid for the game will be disappointed that it will be free. People who have been playing since launch will likely have no issue, but people who bought Rocket league days before its free-to-play announcement will surely be a little upset.
Nonetheless, this is an exciting move for Rocket League. More people will get to experience the game which means more people will fall in love with it. Psyonix will also continue making money off the game through esports events and DLC. Similar to games like Valorant, Rocket League has loads of DLC, but luckily it doesn't affect gameplay. If you haven't tried out Rocket League, you should definitely consider trying it when it becomes free.
Rocket League has had a fun history so far, but now it's time for a new wave of players. This is a good move for Psyonix that will work out well for them in the long run. The fact that the game is going free-to-play shows that support for the game will not decrease. It will be exciting to see the game hit Epic Games Store for free later this summer.
Got any news tips? Email us at [email protected]
MORE: FINAL FANTASY VII REMAKE PART 2 NOW IN DEVELOPMENT
MORE: WATCH 17 MINUTES OF SHADOW WARRIOR 3 GAMEPLAY