It appears as that we will be getting a brand new vehicle in Fortnite called the Quad Crasher.
Fortnite in-game message has been updated to show that Quadcrasher will be coming soon. As you can see from the image of the QuadCrasher it looks as if it would be super handy in destroying enemy structures.
"Charge the boost to crash through structures to get some air!"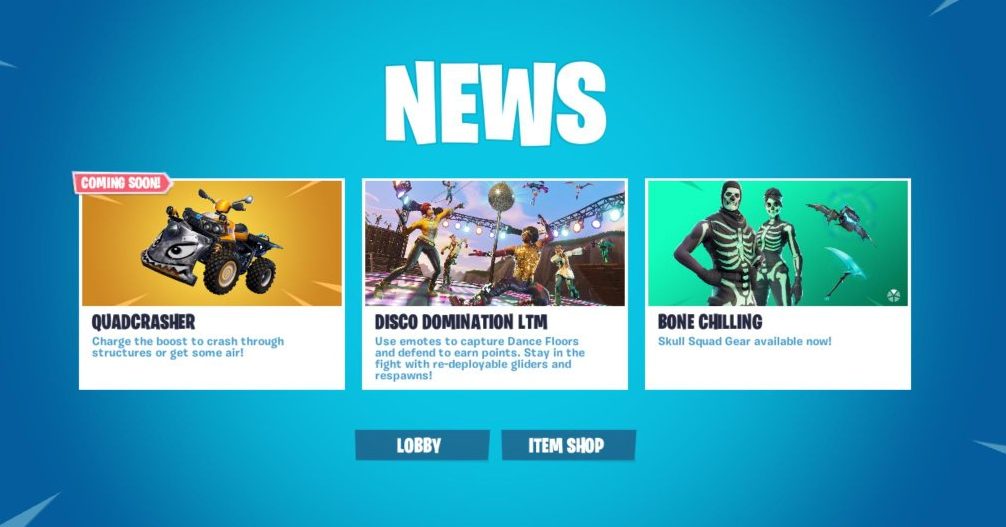 This will be the Third vehicle that will come to Fortnite, the first being the shopping cart which holds two players and the Second is the ATX which holds 4 players.
No date has been given as to when the QuadCrasher will come to Fortnite but our guess is it will more than likely come in the next update.
Are you excited to test out the QuadCrasher? Let us know in the comments below. If you enjoyed this article why not share it on social media.
In other news, Fortnite Android Now Available Without Invite.