Expect Bugs and Issues for Fallout 76 Beta
Fallout 76 is the most anticipated game fans are looking to play.   Xbox users who have pre-ordered the game will not have to wait much longer, as the beta begins tomorrow.  Bethesda Game Studios is just asking their fans to help.  They want you to report any bugs or issues seen.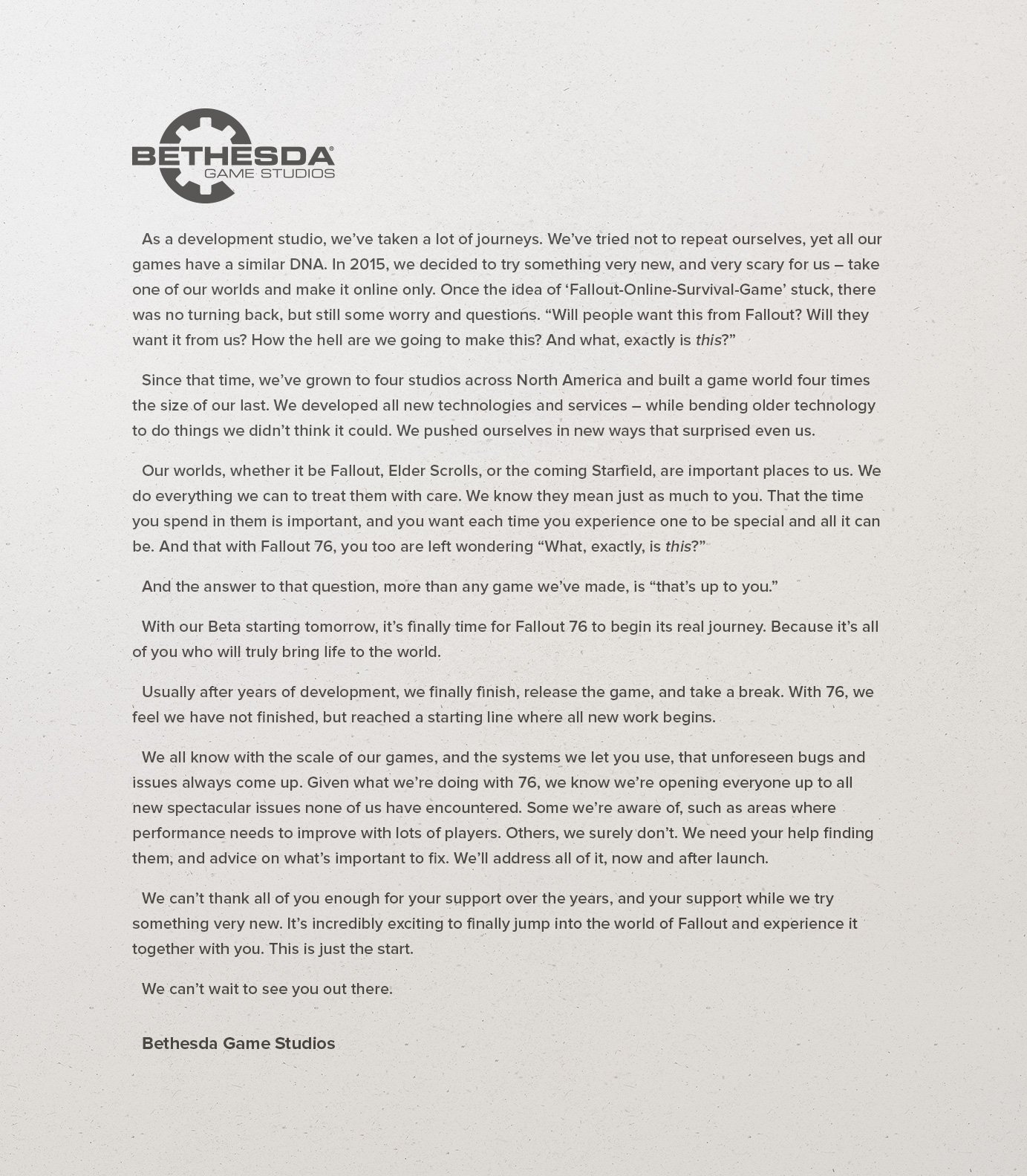 In the note, Bethesda Game Studios is asking their fans to bare with them.   Fallout 76 is one of a kind.  It will be up to the fans to bring life to the game while they are testing it out.  Fans just have to not expect the game to be top-notch and just be there to help polish the game.  Not every issue or bug will be encountered during the testing phase.  That is why Bethesda Game Studios is asking the fans to submit everything that is an issue and needs to be fixed.
Fallout 76 is something new to Bethesda Game Studios.  They are asking their fans for their full cooperation and support.  The fans and Bethesda Game Studios together will make Fallout 76 a game to remember. The beta is going to roll out tomorrow for Xbox users and don't worry Playstation and PC users the beta will be available to all of you October 30th.  Who is ready to try and survive?
Comment below with your thoughts on the Fallout 76 Beta.  Also, if you liked this why not read up on Red Dead Redemption 2 leaked maps.