We've reached a point in the games industry now where just about every year is a good one. 2018 brought God of War, Spider-Man and Red Dead Redemption 2, 2017 brought Breath of the Wild, Super Mario Odyssey and Horizon Zero Dawn. It's a pretty incredible time to be a gamer, but a quick look at 2020 could point to one of the best years in the history of the industry. Here's why. 
Games
At the centre of the industry, unsurprisingly, is games. There are some incredible sounding games lined up for release in 2020, with plenty more yet to be confirmed. If you want a more in depth look at some of the most exciting upcoming games, look no further than here. Below you'll see some of the incredible games lined up for a release in 2020. 
New games with confirmed release dates:
Cyberpunk 2077 – April 16th 

Gods and Monsters – February 25th

Marvel's Avengers – May 15th 

Watch Dogs: Legion – March 6th 

Animal Crossing: New Horizons  – March 20th 

Final Fantasy 7 Remake – March 3rd

Ori and the Will of the Wisps – February 11th 
New games without release dates: 
Halo Infinite 

Dying Light 2 

Skull & Bones 

Kerbal space program 2 

Rainbow six quarantine
Next generation consoles
As you probably already know, we're about to hit the end of the current generation of consoles. Microsoft have already announced their next gen console, titled Project Scarlett for now, which is scheduled for release during the holiday period in 2020. While Sony hasn't made an official announcement of a PS5 just yet, they've been talking up the capabilities of their next gen console which will presumably be set to launch at a similar time to the new Xbox. 
We already know a fair amount about the specs of these consoles, with a supposed emphasis on faster load times, higher resolution graphics and higher frame rates. And of course a new console generation is sure to mean a whole load of new incredible games to play. 
Streaming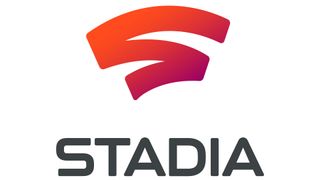 Seen by many to be the future of gaming, streaming services like Google Stadia offer a more cost-effective solution to PC and console gaming. Offering the ability to play the latest games at launch, on any platform ranging from smartphones to TVs to PCs, streaming looks to be an incredibly accessible platform. On top of this accessibility, the ability to stream a game directly on whatever device you may have available to you would eliminate the necessity to spend thousands on a gaming PC, or hundreds on the latest console. Not only does it offer potentially lower costs, but it eliminates the constant waiting for new games to download or for existing games to update. If it takes off it will revolutionise the games industry.