---
45% smaller than the 1994 original… The Playstation Classic.
Recently, it seems retro gaming is making a comeback in small packages. With the recent success of the 'NES/SNES Mini' it makes sense that Sony would get involved in the craze.
So, here is everything we currently know about 'The PlayStation Classic'… Sony's attempt at jumping on the nostalgia phase.
What's In The Box?
Of course, The PlayStation Classic comes with the console which is approx. 149 x 33 x 105mm (5.8 x 1.3 x 4.1 in) in size and Approx. 170g (6.0 oz) in weight. Aswell as the console the package includes an HDMI cable, USB-A to Micro-USB cable for power, and two USB controllers. Personally I love the fact that 2 controllers come as standard, these weigh in at approx. 140g (4.9 oz).
Strangely, The one thing missing from the box is an A/C Adapter… However, Sony has said that a 'standard one amp, five-volt adapter' will work fine.
One thing I do particularly love is the packaging…
Weird right? The PlayStation Classic's packaging is designed to mimic the original console right down to the instruction manual.
The Techy Bits
Interestingly, Sony's PlayStation Classic is powered by the open-source emulator PCSX. Sony has opted to license the long-running open-source PlayStation emulator. This to me is very surprising given the reputation between Sony and Emulation.
The Playstation Classic, will output video at 720p / 480p with a linear PCM audio output using a HDMI™ input/output port. In regards to saving your game, "a virtual memory card" will be included within the console, I assume player one and two can save on the same memory card.
The controllers included don't have analogue sticks, which might make some games difficult, and others impossible to play. This would explain why 'Ape Escape' isn't included! I do hope the wire length is of reasonable size. The short wire was a problem for many NES Mini owners. All being well, Sony can avoid this mistake.
In fact, Each of the buttons on the console works almost exactly like the original.As a result, The power button turns it on as you would expect… The reset button suspends the current game and I assume will take you back to the game menu.
Not only that, but the open tray button actually opens the virtual tray. This will allow you to swap discs on games like Metal Gear Solid that used to have multiple physical discs.
The Games
Sony has announced the full games lineup that will be included with the PlayStation Classic.There are 20 games in total and although there are some popular titles there are a number of big games that are not included.

The games included in the UK are: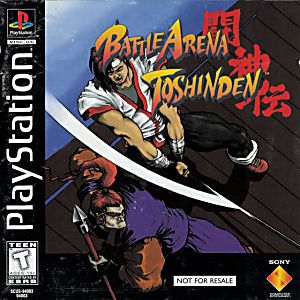 Battle Arena Toshinden: 'Pick your warrior, master their moves and step into this ground-breaking 3D fighting arena.'

Cool Boarders 2:  'Grab your board, shred the slopes and compete on the halfpipe to perform snowboarding's gnarliest tricks'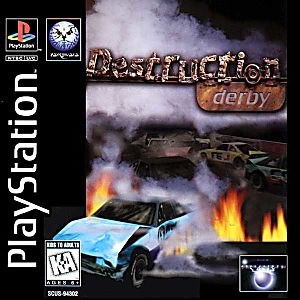 Destruction Derby:  'Get behind the wheel to race and wreck your opponents in a series of destructive events.'
Final Fantasy VII: 'Save the world with Cloud Strife in one of the most iconic adventure in the Final Fantasy series.'
Grand Theft Auto: 'Cause chaos across three cities in the debut game from the iconic GTA series.'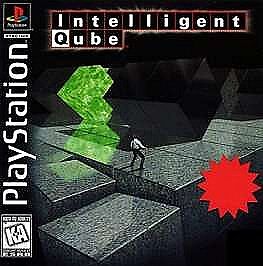 Intelligent Qube: 'Test your problem solving powers and trust your wits in this classic PlayStation puzzle game.'
Jumping Flash: 'Save the world from destruction in one of the first 3D platforming adventures.'

Metal Gear Solid: 'Become Solid Snake in the first installment of this all-time classic action-adventure stealth game.'
Mr Driller: 'Rely on your quick wits and forward thinking as the blocks start falling around a drill-wielding hero.'
Oddworld: Abe's Oddysee: 'Make your escape through platforming levels and solve puzzles as you fight for Abe's freedom.'
Rayman: 'Lead the loveable and courageous Rayman through a fantastical world of platforming adventure.'
Resident Evil Director's Cut: 'Fight your way through a mansion infested with zombies and monsters in this genre-defining horror classic.'
Revelations: Persona: 'Join forces with a group of high school friends as they harness their Personas to battle evil demons in this immersive JRPG.'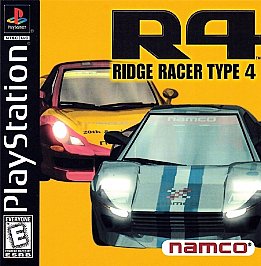 Ridge Racer Type 4: 'Drive for your team and master your powerslide technique as you go head-to-head with racing rivals.'
Super Puzzle Fighter II Turbo: 'Match coloured blocks to crush your opponents in a series of arcade-style puzzle battles.'
Syphon Filter: 'Engage your enemies with stealth, action and tactical combat on a mission to save the world.'
Tekken 3: 'Master the fighting styles of King, Kazuya, Jun and a roster of the greatest warriors from the TEKKEN series.'
Tom Clancy's Rainbow Six: 'Plan your missions, choose your operatives and use stealth and tactics to defeat terrorist enemies.'
Twisted Metal: 'Get behind the wheel of heavily armoured, weaponised vehicles and compete in the Twisted Metal tournament.'
Wild Arms: 'Explore a fantasy version of the Old West and wield powerful weapons in a unique and immersive JRPG.'
The Japanese release will include some different titles however, If you're hoping for more games to be added before release or in the future you may be out of luck. Sony says additional games "cannot be added on via download or any other way".
When can I get the Playstation Classic?
Finally, The PlayStation Classic will be available everywhere on December 3rd and is available for pre-order for £89 ($99) at Amazon and other retailers (see below). To add extra nostalgic value The PlayStation Classic will release exactly twenty four years after the original.
Let us know your thoughts on The Playstation Classic below! What games would you have liked to have been included on the console? If you liked the article do be sure to share it with your friends on social media. Why not check out another one of our 'Everything We Know Articles' here! This covers the upcoming hit MUTANT YEAR ZERO: ROAD TO EDEN.